Hey.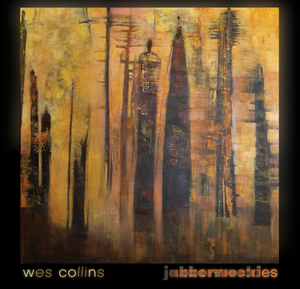 FANFARE OF TRUMPETS, PLEASE
Okay. First, the big news: My brand-new album Jabberwockies is done! It's finished, mastered, manufactured and awaiting release. Official street date is June 3, 2022 but if you preorder Jabberwockies from my website I will have it in your hands by May 15.
There are two preorder options:
....OR.....
The

Jabberwockies

Deluxe Package

! This one is $100 plus shipping.

An autographed copy of

Jabberwockies

on CD

A

Jabberwockies

tee-shirt

A special book gathering all my published lyrics (for all three of my albums) with some thoughts about them

Handwritten lyrics to the song of your choice

Bragging rights that you got the album early

My undying gratitude
---
AND THE FIRST SINGLE FROM JABBERWOCKIES IS...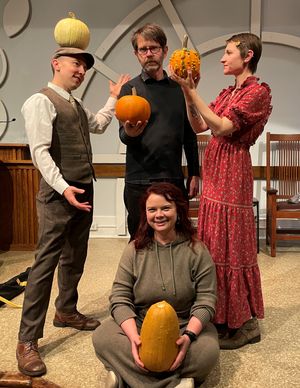 The first single, out exclusively on Americana Highways starting March 28 is "Jenny and James," cowritten with Ordinary Elephant.
Pete and Crystal (of Ordinary Elephant) and I started this song together while they were staying at my house a few years ago. We roughed out a melody and agreed that the song would be called (and about) Jenny and James. Then Pete and Crystal went on their way, and we each finished our own versions of the song. Two different Jennys and two different Jameses, in fraternal twin songs. Ordinary Elephant's Jenny and James were meant for each other and stayed together against long odds. My Jenny and James happened to work together at a diner and never had a shot. But Pete and Crystal approve; you can hear it in Pete's octave mandolin and Crystal's harmony all over this track.
"Jenny and James" will be exclusively on Americana Highways starting March 28, then everywhere else on April 7. Have a listen and let me know what you think.
---
A TOUR FOR REAL
I got back from my first ever pack-it-all-into-a-car-and-play-a-series-of-shows-in-another-state tour last Saturday, and I'm still floating like Yogi Bear after a picnic basket.
I can't thank Walton House Concerts of Daphne, Alabama enough for taking a chance on someone they'd never seen or heard live. Let's do that again, exactly like that.
And Sundilla. Whoa, Sundilla. I'd been looking forward to this show for a long time, but I had no idea. David Wilcox once said "the audience brings the show." And this audience brought extra show.
I'm going to carry both of these with me for a while.
---
UPCOMING SHOWS
Saturday, 4/2 Wes Collins Band @ Bond Brothers Eastside CARY, NC
Thursday, 5/5 Wes Collins and Andrew Delaney at Opening Bell DALLAS TX
Saturday, 5/7 Daniel Boling & Wes Collins at Sycamore Creek! DRIPPING SPRINGS, TX
Sunday, 5/8 Natalie Price, Wes Collins & Grace Pettis at Above Mosaic SMITHVILLE, TX
Saturday, 6/11   Wes Collins Band Live at Teds! WILMINGTON, NC
---
PLEASE FOLLOW MY MUSIC ON SOCIAL MEDIA
If you are one of the meelions of people on Facebook, you can like my music page here.
 
If you are on Instagram and like my music, you can follow me here.
 
If you use Spotify and want to follow me, click here.
 
If you use Pandora, make a Wes Collins channel, or "thumbs up" my songs when they come on.
 
Sign up for my youtube channel here and I'll alert you when I go live.
 

If you like my newsletters, please forward them to your friends, or tell them to visit www.wescollins.com to sign up there.
Share | Wes Collins
NEW RECORD UPDATE:

The amazing FJ Ventre drove up to Hollow Reed Arts and put the low mojo on ten of my songs.
I put a camera in the corner and set it to take a photo every ten seconds to document the session, and I was amazed at how many shots of FJ are full-on joy. So you'll hear what a badass FJ is when the record comes out, but here is photographic evidence of how much fun FJ is in the studio.

Stay tuned
You are visitor number: 9703