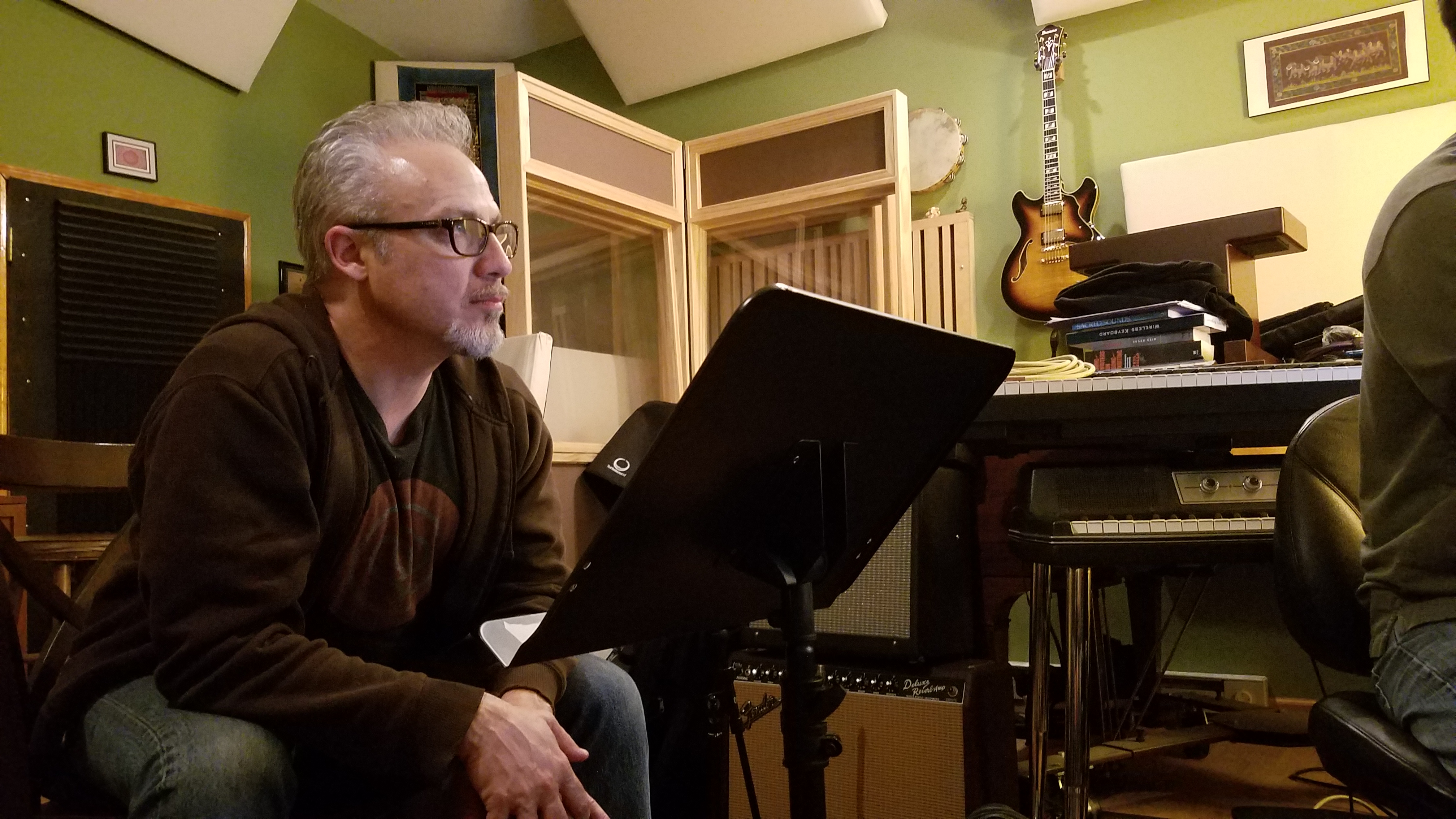 Here is the insanely talented FJ Ventre's game face. 
This whole day is a blur to me, but as I recall, FJ is pictured here at the very end of a ten hour session, wherein he laid down muscular, melodic, grooving bass on ten (10!) of my songs. 
Fj and I play together pretty often, but a couple of these songs had morphed a bit in the studio. The man zigged right along with the new arrangements and made them whole. 
He grinned through every take, until time to listen back. Then he looked like this.

Holy moly. Thank you Fj.